Connecting to Rapid Review
To make Forestreet work properly, more specifically RapidReview, it's important that the connection between your web browser and Forestreet is not blocked. These are the so-called Web-socket connections
A blocked connection can be caused by:
AdBlocker / Cookie blocker browser extensions
Antivirus and Firewall software
Proxy and VPN connections
The Error
When using RapidReview you see the message: "Connecting to Rapid Review" for a long time and it does not actually connect. The RapidReview box will look like the below screenshot. If it does not connect after a good amount of time (~1 minute), then there is an issue.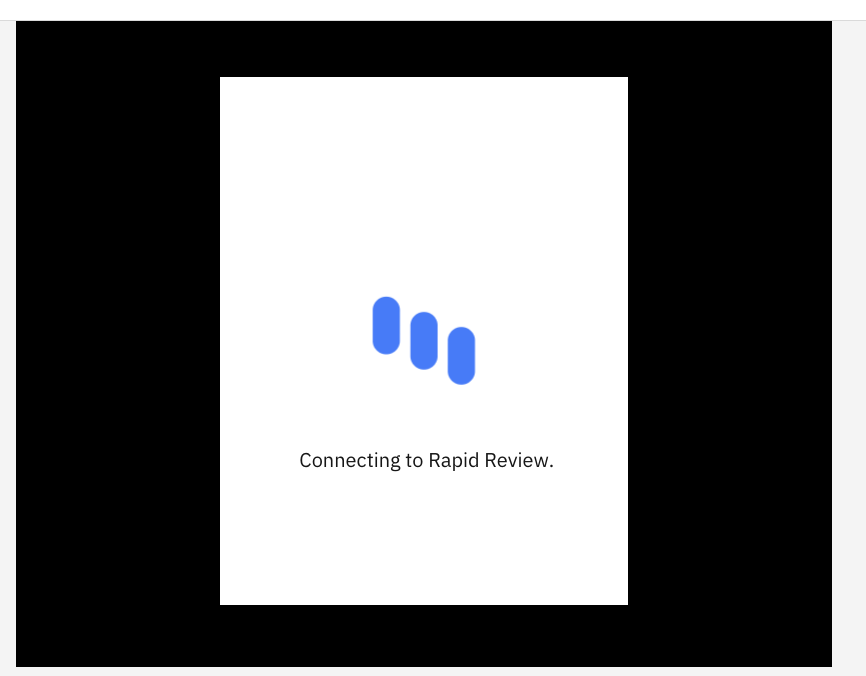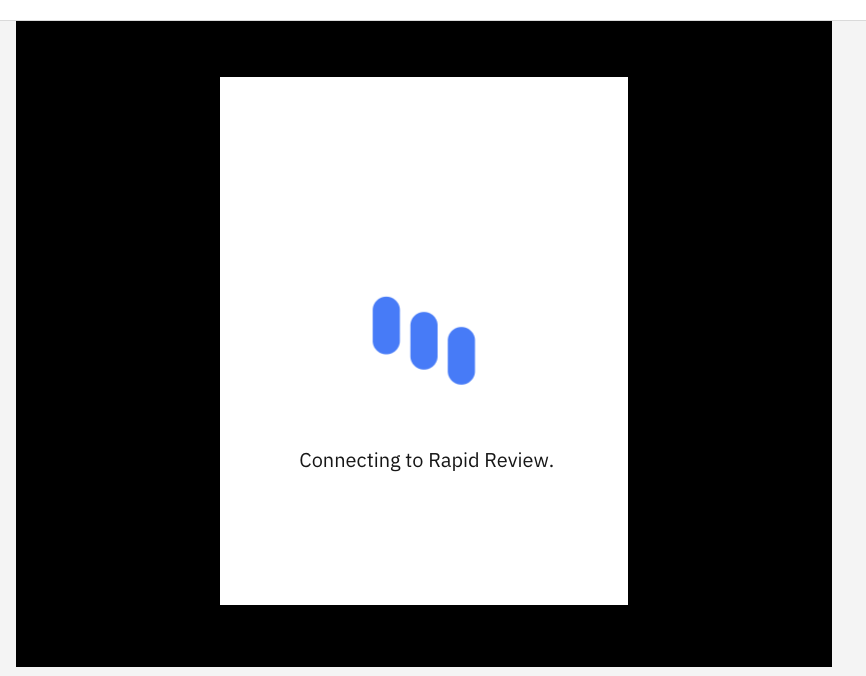 Solution
First, try refreshing the page in your browser. This can help "unstick" RapidReview.
If you're on a VPN, disconnect from it and use your home Wi-Fi network. VPNs can restrict RapidReview functionality.
If the issue persists, try using Forestreet in another browser without any extensions installed.
If the issue persists, try using the Forestreet platform and RapidReview on another network. This could be your home Wi-Fi network, a public Wi-Fi network, or by tethering your phone to your laptop and using your phone's LTE network.
If RapidReview connects on the other network, then the cause is likely to do with the network blocking important connections between the web browser and RapidReview. This can be common in workplace networks.
To resolve this issue, please ask your IT manager to allow the port range on the network as per the instructions below.
The specific ports for RapidReview are as follows:
UDP: 59000 – 60000 Outbound Traffic
https://rapid-review-1.forestreet1.wpengine.com
https://rapid-review-2.forestreet1.wpengine.com
https://rapid-review-3.forestreet1.wpengine.com
https://rapid-review-4.forestreet1.wpengine.com
https://rapid-review-5.forestreet1.wpengine.com