The smart way to do market and vendor discovery.
Our intuitive platform helps you map, categorise, analyse and deeply understand any market.
Become a domain expert in half an hour
From example companies and keywords, you can fully map out highly complex markets in the fraction of the time it would take a whole team of analysts. No more biased presentations, incomplete datasets or outdated listings. ​Just high-quality data at your fingertips.
Capture more of the market
In a recent project with a large commercial bank, our platform was compared with a Gartner study of the same market. Forestreet identified 40% more alternative providers almost instantly.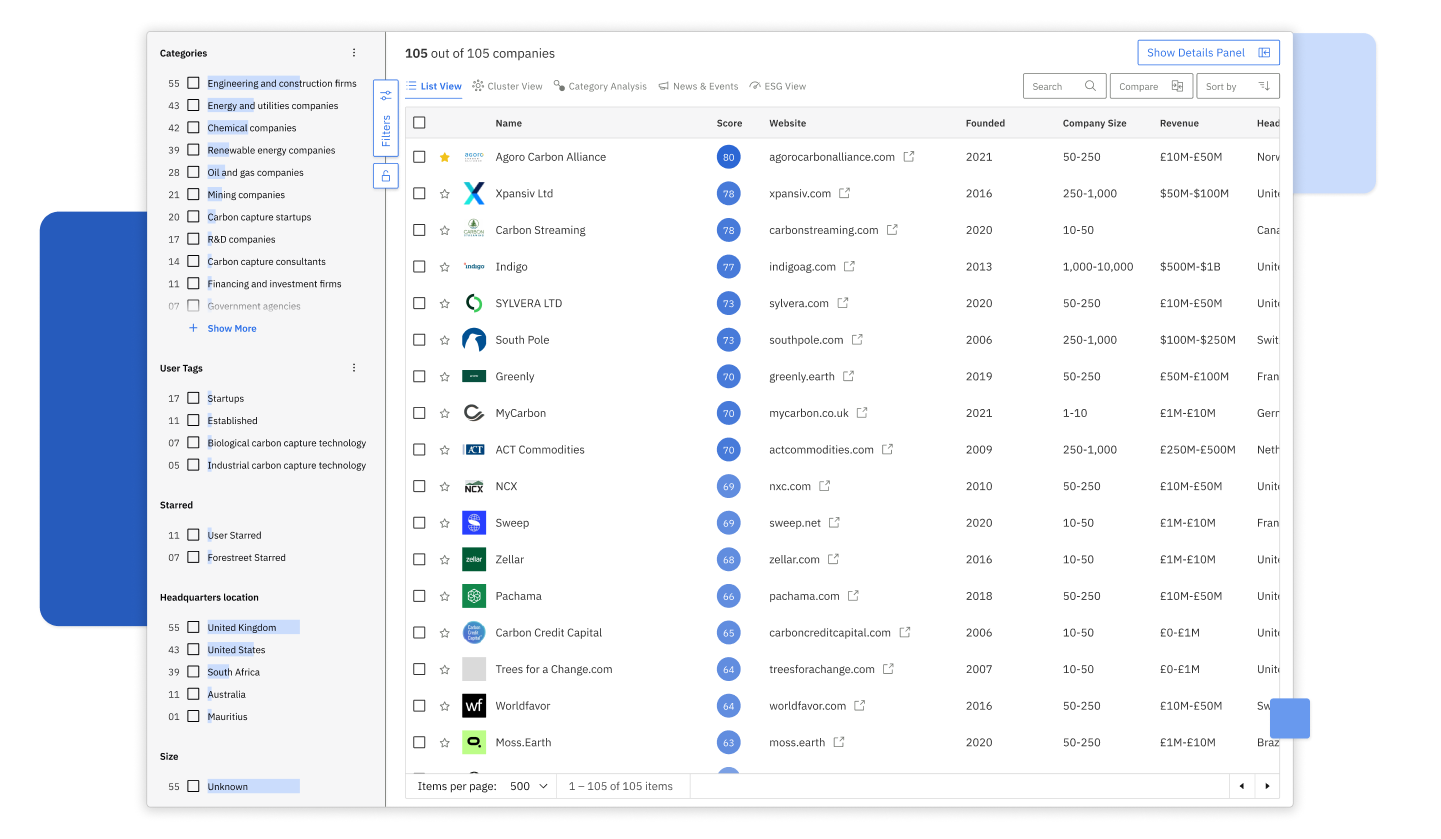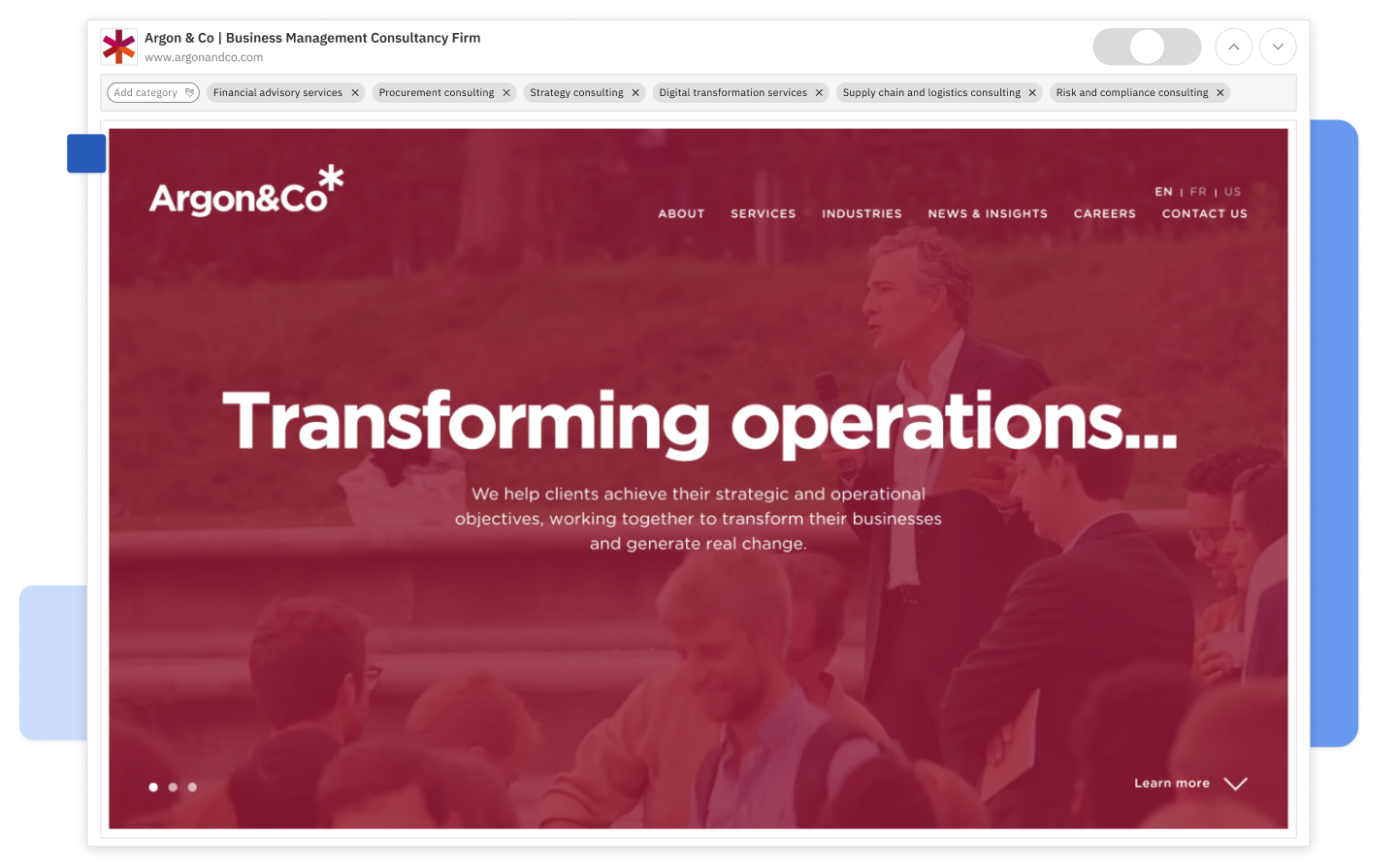 Review company websites from within the Forestreet platform
With Forestreet RapidReview, you can research and build out your market in record time – all without ever leaving our platform. RapidReview allows you to review companies' websites quickly and easily from within our platform saving you time and effort.
Dive deep with powerful analysis tools ​
We enrich the information about each company and product with data-points such as size, funding, revenue and location. And our Momentum scores combine a range of signals to give a dynamic insight into a company's potential and market interest. Clear visualisations and high-quality analytics then allow you to refine your search and aid decision-making. So you can understand individual companies' characteristics and performance at a granular level.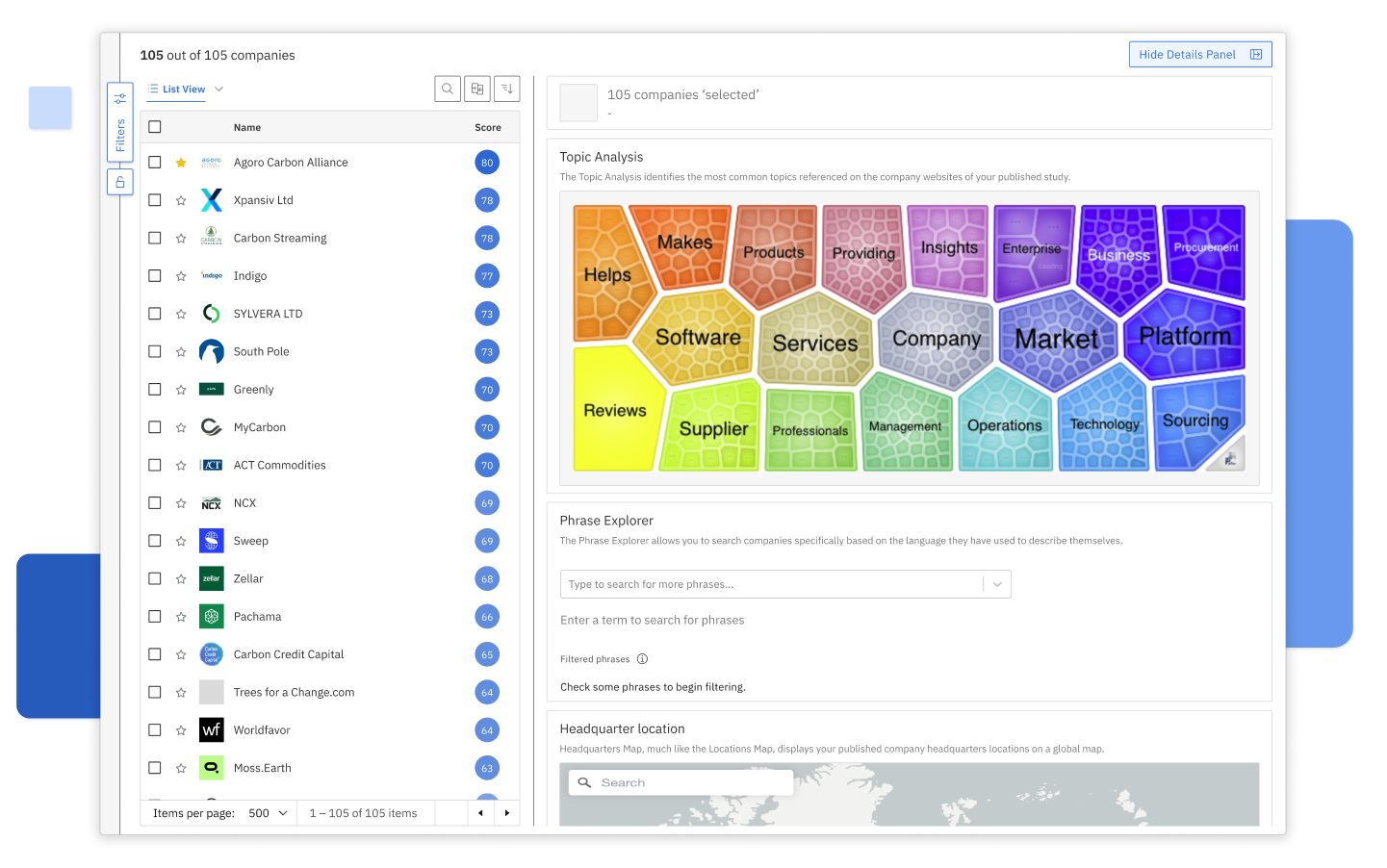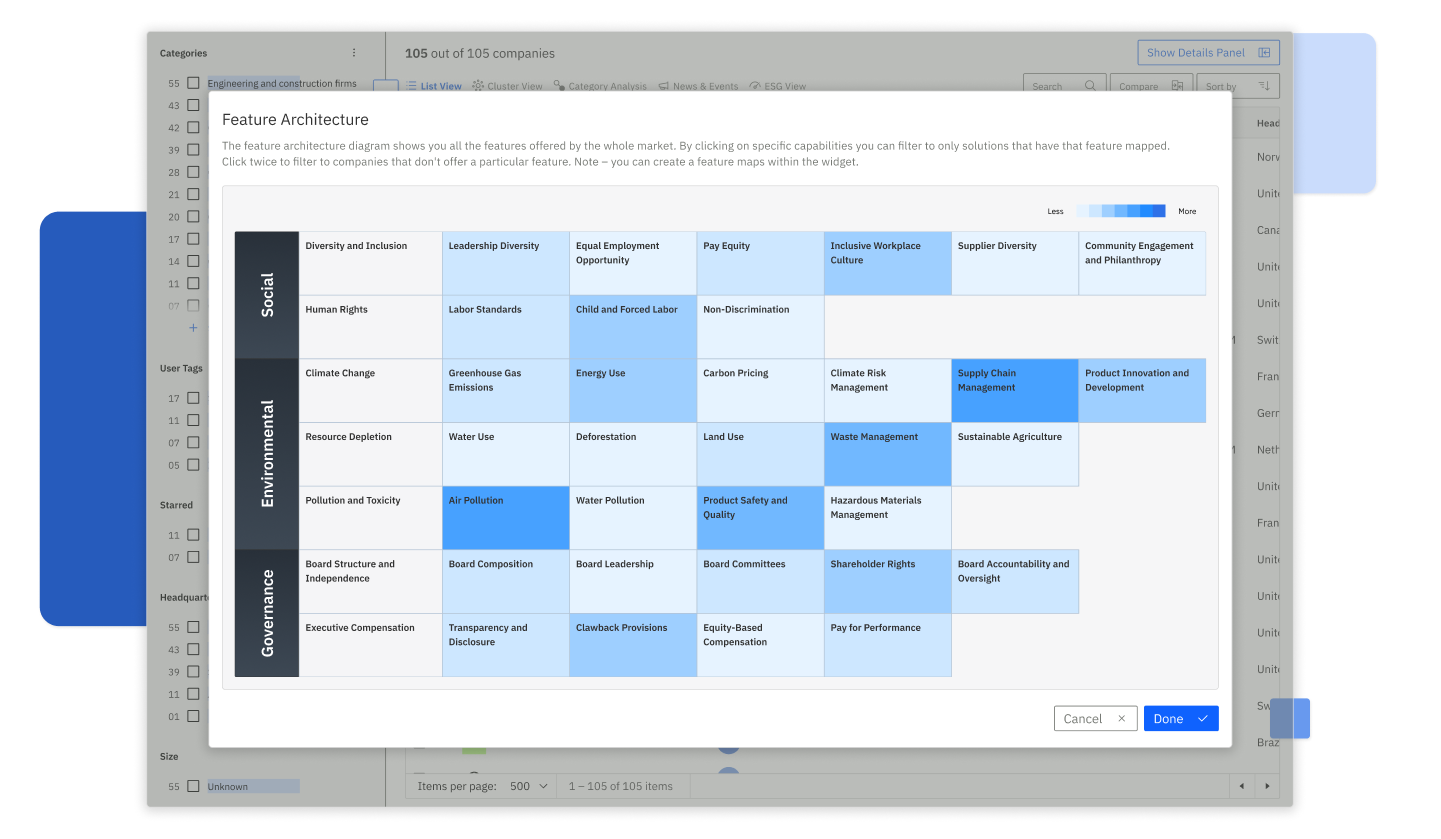 Break down the market as you see it
Our feature architecture allows you to break down markets as you see them, displaying products at a granular features level. Guide your analysis with the most relevant categories and comparisons, making sure your research revolves around you, not the quirks and interests of an external analyst team.
Discover True Sustainability Leaders in Any Market
Forestreet helps you analyse ESG performance at a market or company level. Whether the company is private or public.
Our advanced AI analyses hundreds of thousands of ESG related articles, across 26 key risk areas to deliver a comprehensive ESG performance analysis of your market.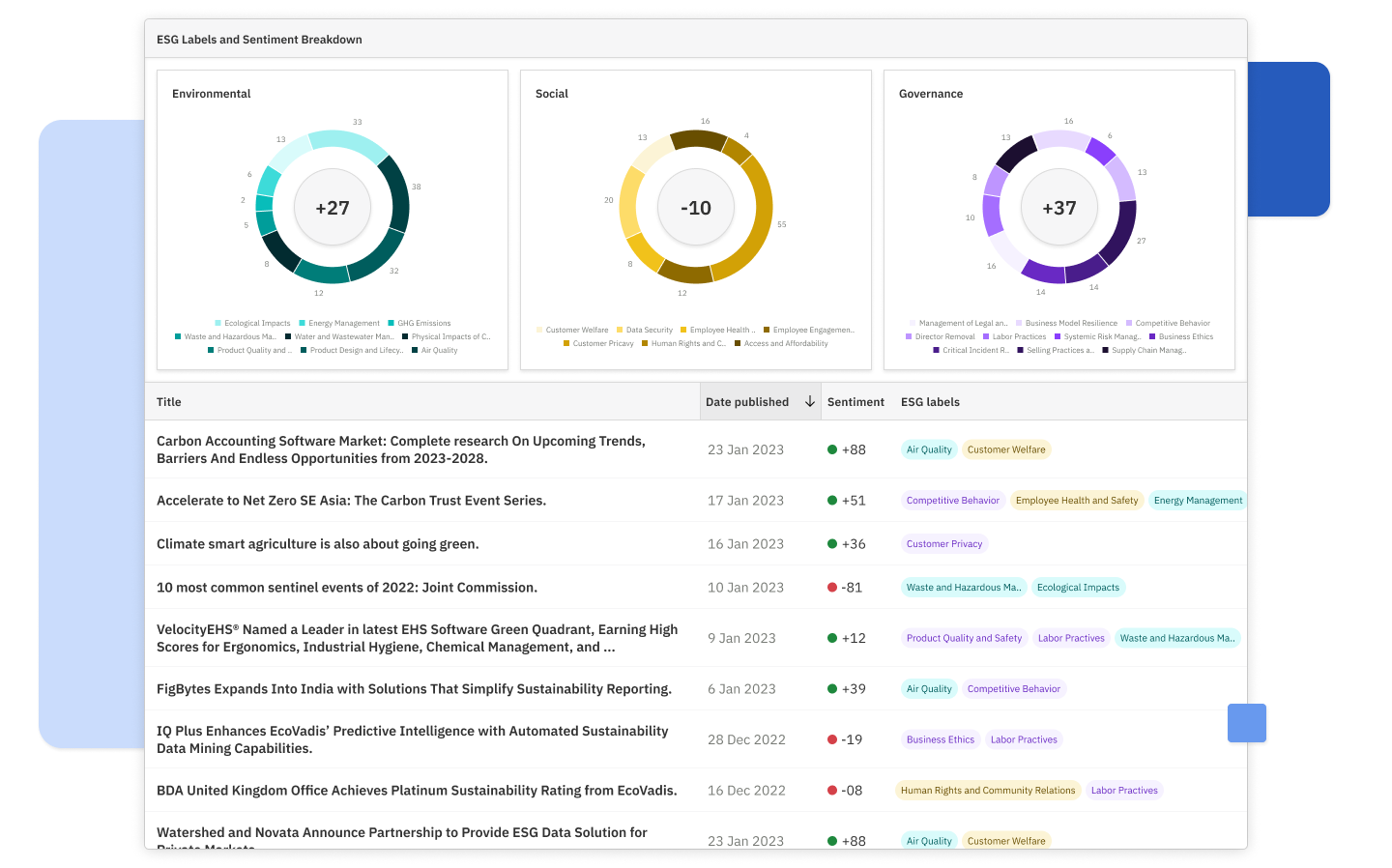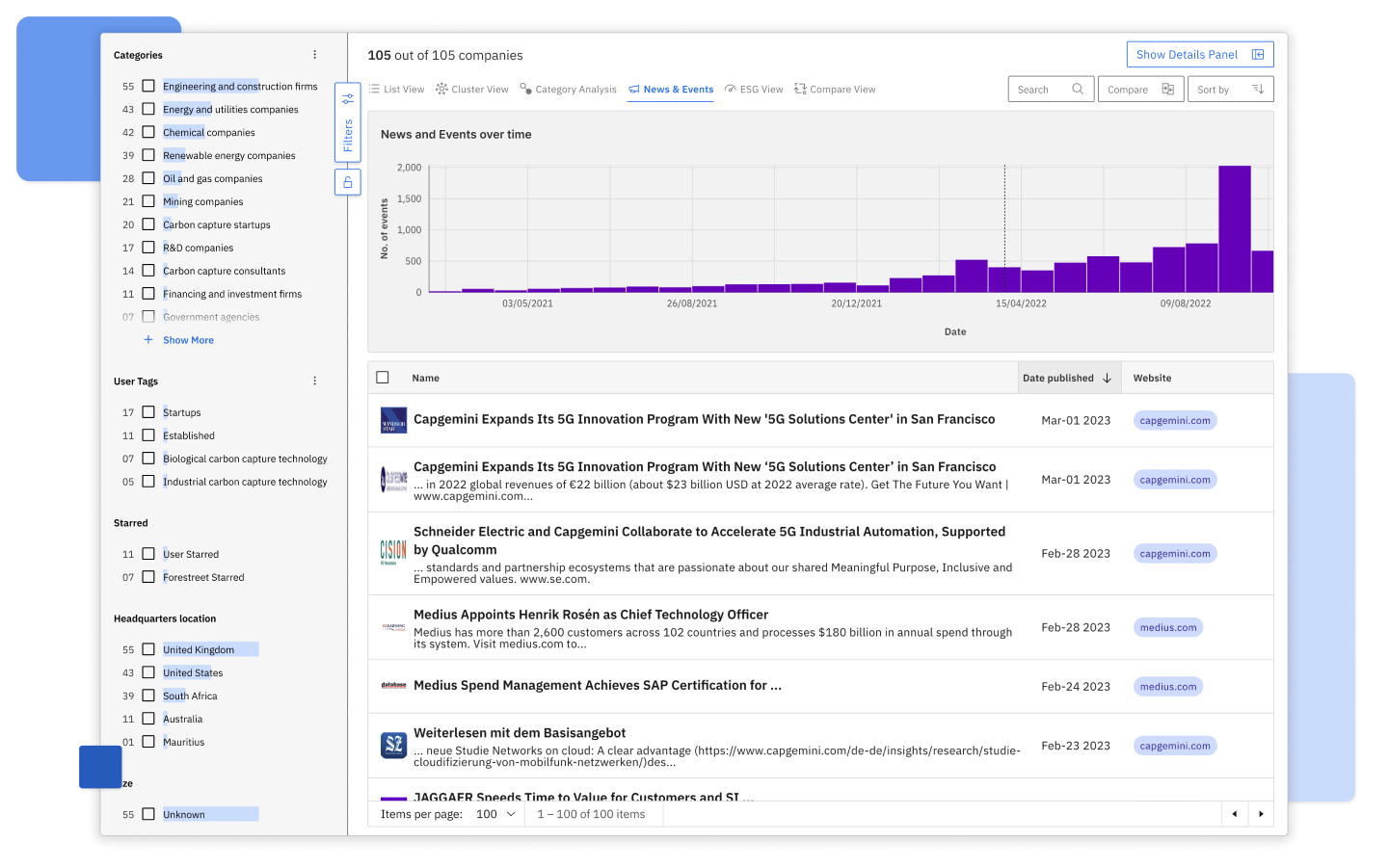 Listen deeply with news and sentiment analysis
Make sure you know what's been talked about in your market right now with our news and insights feature. Our AI searches popular and hard-to-find news sites, providing unique comments and feedback about what's going on anywhere in the world. These news sources are triaged and indexed, so you'll always be able to find the stories relevant to you.
Transform Your Market Insights into Polished Presentations
Forestreet's market insights export tool allows you to effortlessly transform your research data into a professional-quality report in just seconds.
Streamline your workflow and focus on what really matters: analysing your market's data and crafting your message.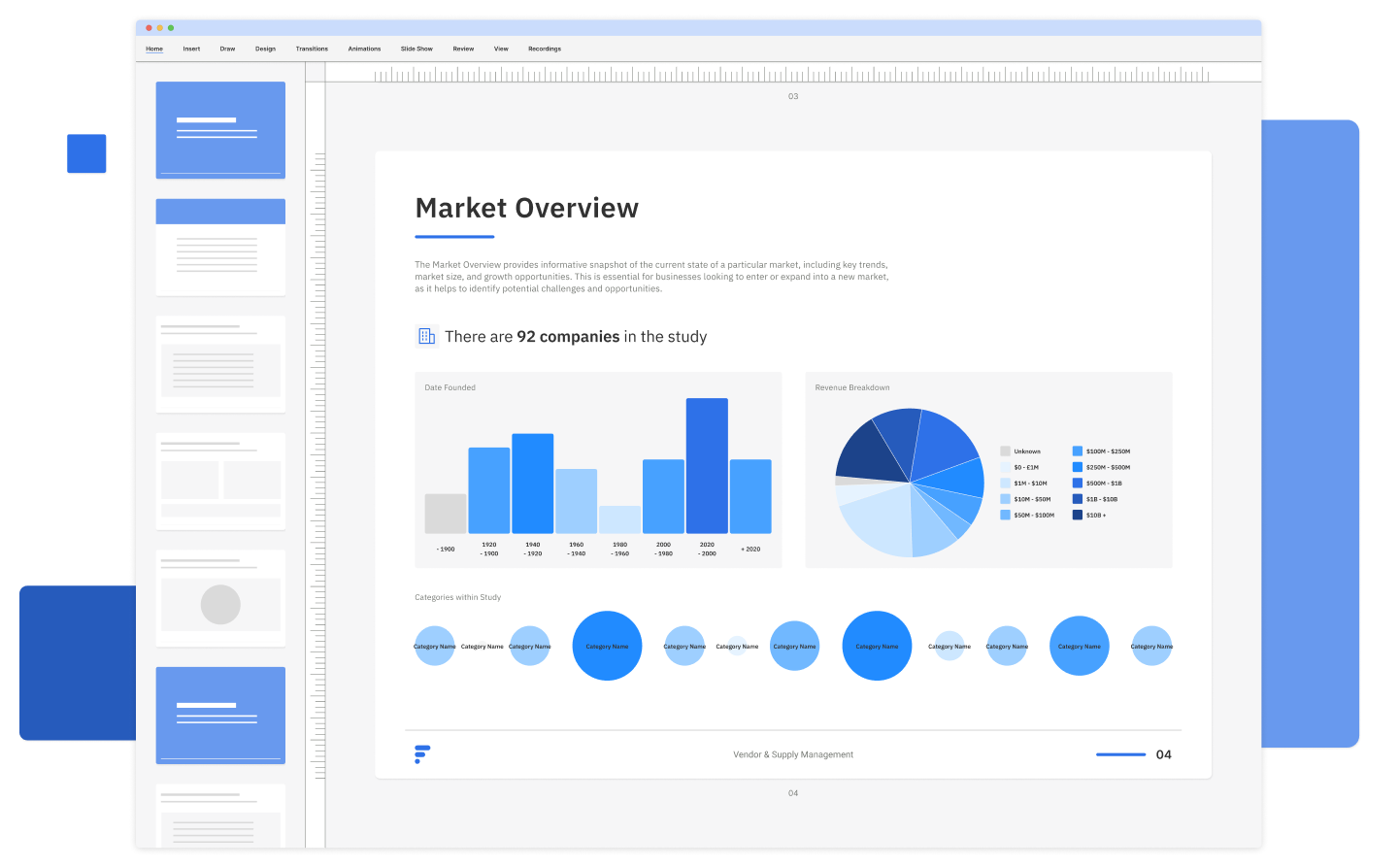 Analytics and insights for everyone
Supercharge your research process with our AI-powered vendor and market discovery tool.
See how Forestreet can help your business deeply understand the market, find innovative vendors and supercharge your market intelligence processes.