The Search Bar is a feature designed to make it easier to move around the Forestreet platform. Using the Search Bar, you can browse from study to study more easily, search for specific categories, companies and teams, and access our user manual. 
To access the Search Bar, you have two options: you can use the keyboard shortcuts, which are Command and K for Mac users and Control and K for Windows users, or you can just click on the search bar in the upper right, next to the chatbot button.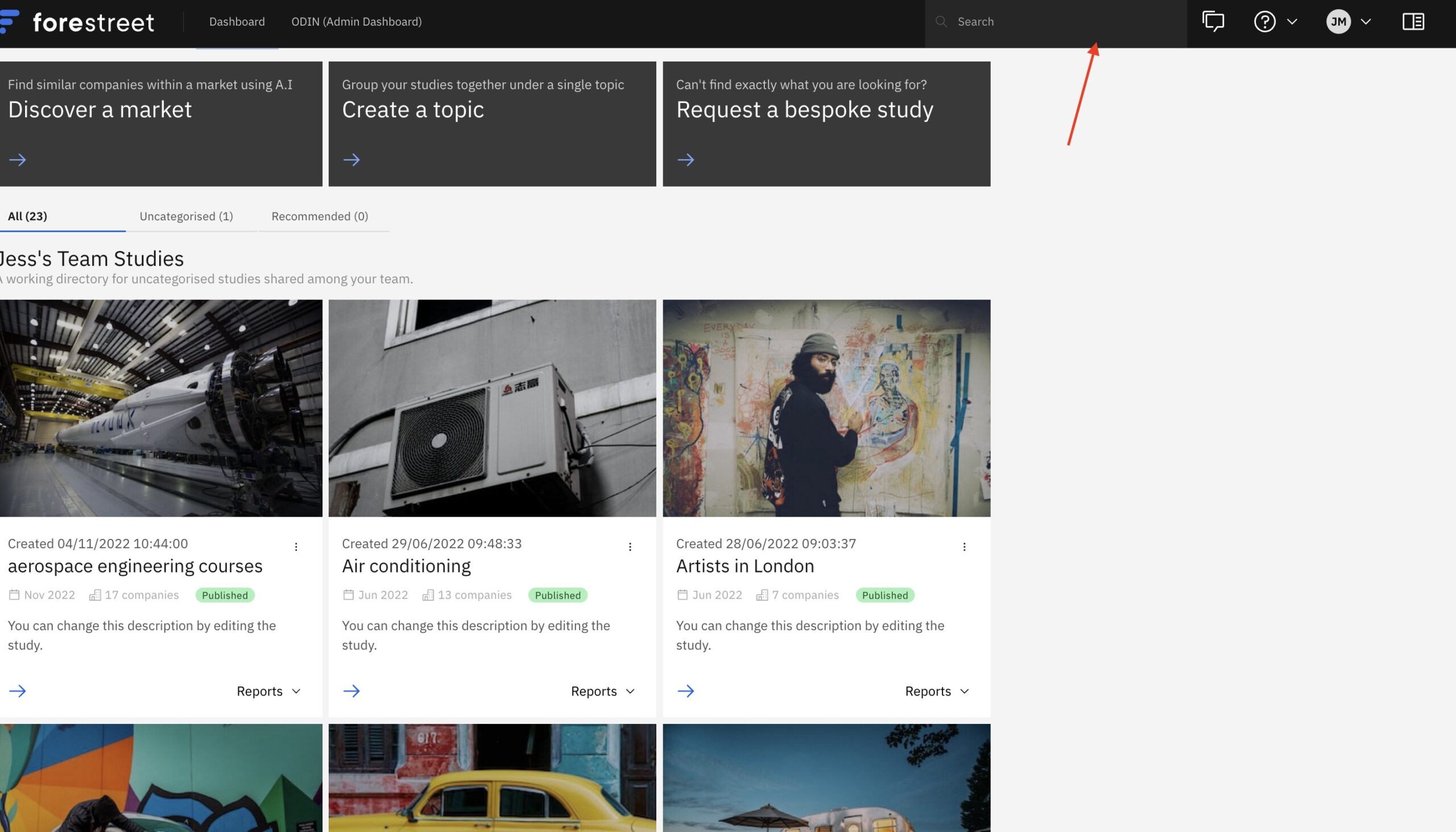 To find a study, you can then simply type the name of the study into the search bar. If there is no corresponding study within that team, you will then have the opportunity to create a brand-new study using that name.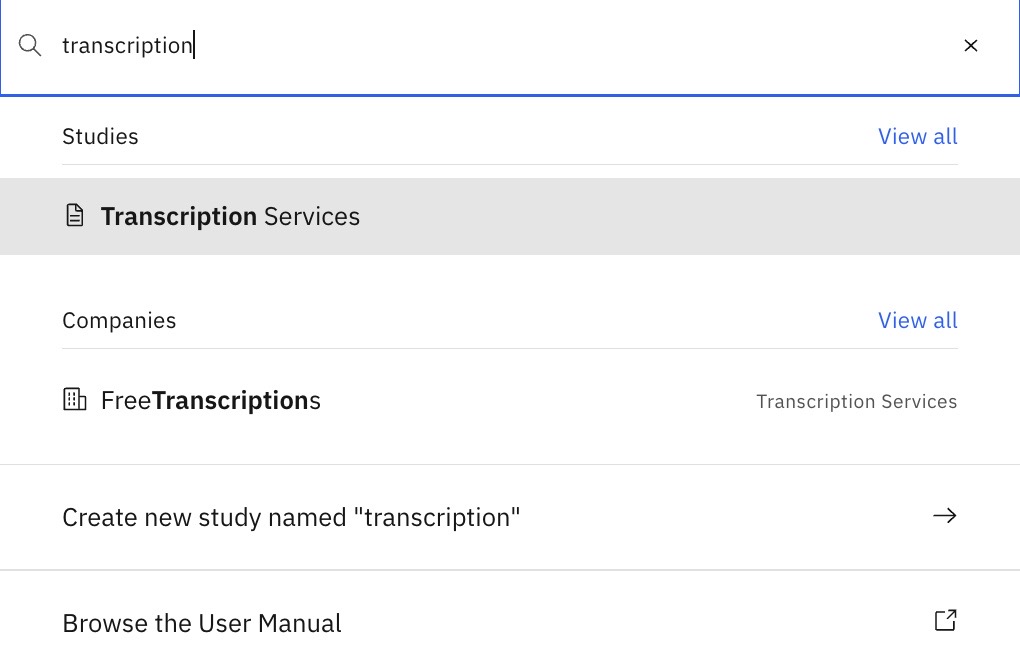 The process for searching for a category and a company is the same. Simply input the category or company you want to search for within your chosen team, and any matches will appear as dropdown options. 
When you select a company from a dropdown, you will be sent to a study that contains that company and routed to the 'Company Overview' screen for that company.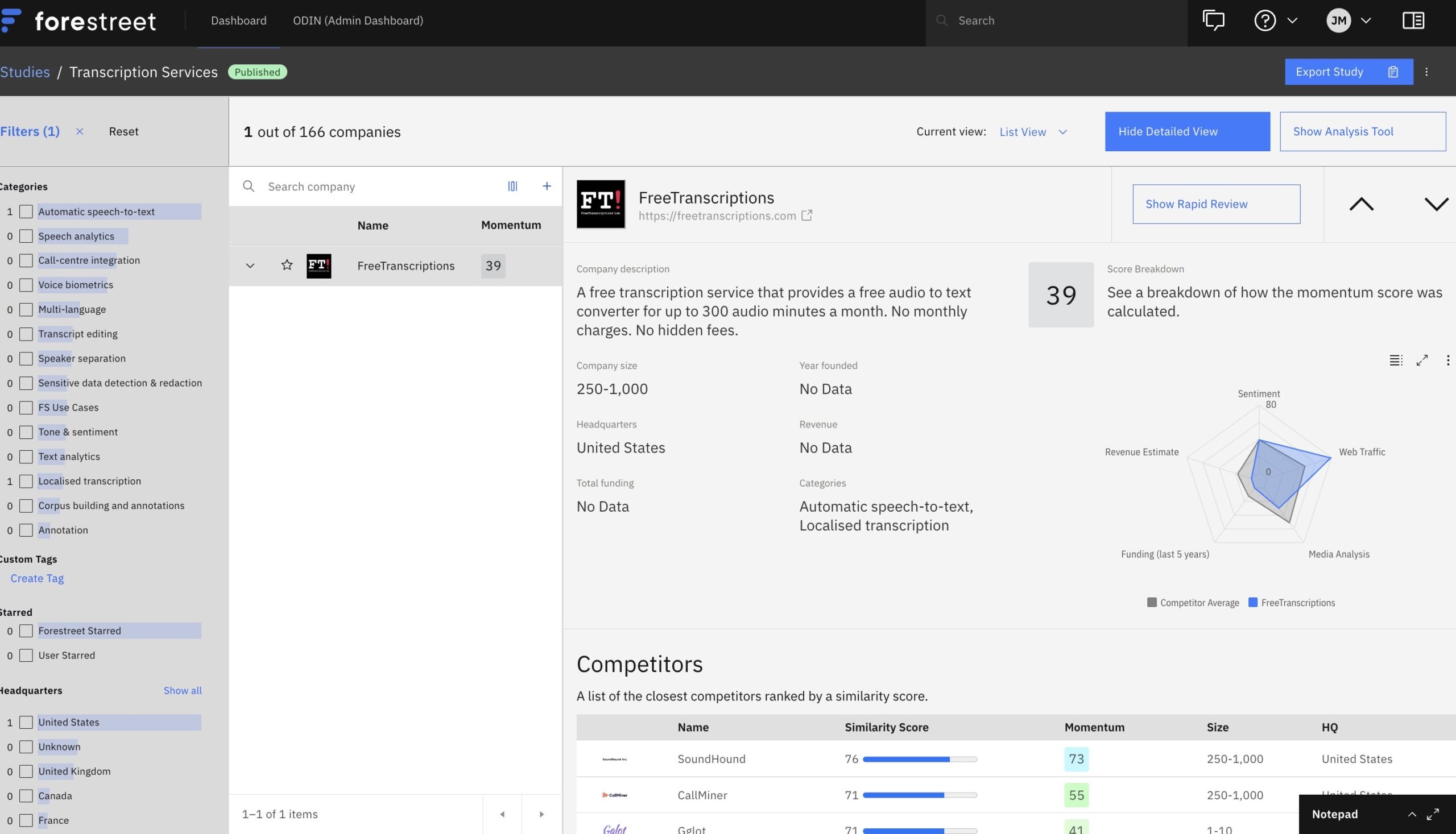 You can also use your keyboard to navigate the options presented by the search box, by using the arrow keys and enter.